Is it safe to Outsource Bookkeeping
Bookkeeping Outsourcing represents the current market phenomenon to ensure that the finances of an organisation are managed by independent third party accounting and outsource bookkeeping experts which at the same time ensures better time management and ensures cost effectiveness for start ups, growing organisations and fairly matured business practices.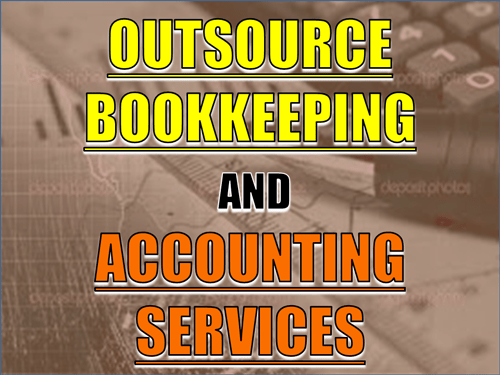 Outsourcing Bookkeeping And Accounting Services
Recent rise in the number of start up businesses across the globe and pressure to perform in competitive market scenario with limited initial financial support calls for efficient business decisions to be taken by stake holder to ensure cost effectiveness in all business processes including accounting and finance processes.
With globalisation getting more viral and availability of quality offshore bookkeeping teams has further fast tracked the business process outsourcing (BPO) to the next level of off-shoring the non core business activities like bookkeeping function.
It is been seen increasingly that today new start up organisations and Small and medium sized businesses (SMEs) are finding off-shoring different business activities an important management decision considering tougher market conditions.
Entrepreneurs now realise more than ever that business is not just about secure more clients but adding value to the business which is an outcome of having streamlined core business essentials and structured financial reporting to ensure decisions are taken on time.
Internet being considered as one of the most powerful sources of exchange of information, outsourcing and off-shoring the outsourced financial processes to low cost countries like India is picking up pace across the globe including business set ups in USA, UK, Australia and Canada.
With Off-shoring comes the risk of compromising with the financial data and other business information which are crucial with business success. The general industry trend involves signing Non Disclosure Agreements among the business house and the outsourced bookkeeping vendor organisation to ensure confidentiality of critical business information.
Off-shoring bookkeeping is been realised as a professional business transaction like any other outsourced business process like IT, CRM processes, call centre activities etc. Hence, the professional outfit ensures the expectations of the customers and outsourced bookkeeping experts are respected in all business length thereby leading to a fast growth been witnessed in the outsourcing of the accounting and bookkeeping function.