What Are The Benefits Of Financial Report
While keeping your books, bookkeepers prepare financial statements as per the Generally Accepted Accounting Principles (GAAP). Financial statements are summaries of business transactions of any enterprise for an accounting period. Financial reporting can be described as the analyses of different type of financial statements to find lapses and strengths in an accounting period.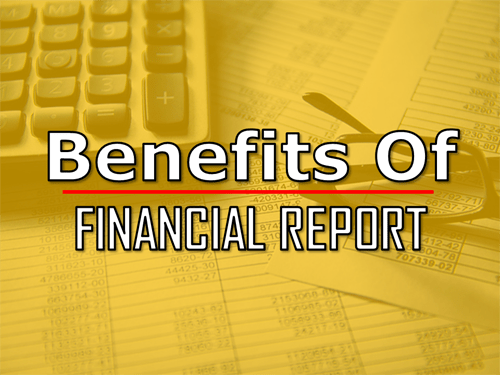 Benefits Of Financial Reporting
Being pivotal for the health of a business for several reasons, financial reporting is a deciding factor behind the success or failure of any business. It is a useful tool that enables business owners to take visionary decisions and address lapses in specific areas of the business.
Primarily, business owners do financial reporting for the calculation of profit or loss of the company and audit tax returns, but when scrutinized carefully, financial reports allow users to find numerous business transforming ambiguities and address them strategically. Here are some primary functions of financial reporting.
Tracking Payments, Expenses and Earnings
Financial reporting allows users to keep track of their liabilities, assets, equity and cash flow. It is the prime tool small business owners can utilize for keeping track of the cash flow, payments they owe and assets they have. This keeps business owners from overspending resources unnecessarily and enables them to plan investments as they have a ready data to know the cash flow of their business.
Chasing Payments
As financial reports enable business owners to analyze financial position and health of their company, it acts as decision making tools. By scrutinizing cash flow statements, business owners can distinguish between the customers who need to be pushed for collection of receivables. It enables them to track inventory and money that they owe to others. When small business owners have data for the money they make and the money they owe to others, they are in a better position to chase payments and manage funds in a better way.
Crucial in Seeking Credit
While looking for business loans and credit from banks and investors, small business owners must be in a position to present the financial health of their company to investors. Almost all the time, a loan provider would like to see the financial reports of a business before financing it, as the reports provides them the information about the debts and cash flow of a business. Good reporting enables small business owners to keep track of the bills payable, hence keeping the credit risk at bay.
Taxation
This is the basic and most important function of financial reports. Small business owners need financial reports to calculate the tax obligations at the end of an accounting period. These reports powers bookkeepers to separate taxable sales figures from non-taxable sales figures and deduct expenses from the profit to file accurate amount of tax at the end of the term.
Comparison with Competitors
Financial reports are the best friend of managers of any business organization, for they allow small business owners to compare growth with competitors in the market. Small business owners can chart out successful growth plans and lower their financial risks by scrutinizing different aspects of their businesses based on the data collected in financial reports. They can also compare their reports with competitors and develop strategies in light of data gathered.
Decision Making Tools
By doing competitor comparison and scrutinizing various aspects of their own business, small business owners can look into other aspects of the financial reports and find lapses and areas which need to be strengthened. Once these areas are discovered, users can spend more time to work on these areas and pave way towards a successful future.