Quickbooks Online – India Presence
Quickbooks is one of the leading accounting platforms primarily serving markets of USA – UK and Australia. Quickbooks offers both desktop version and online version for businesses to manage their finances and accounting. Quickbooks has a strong hold in the US market and is also increasingly being considered as an accepted vendor for other countries including UK, Australia and Canada.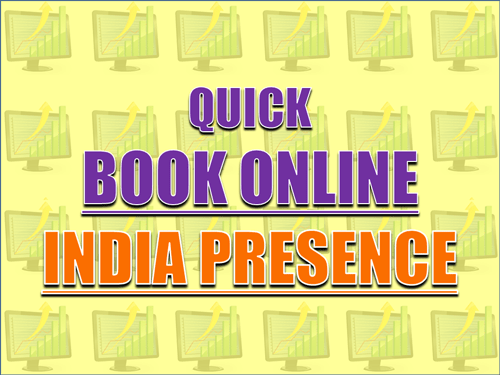 Quick Book Online India Presence
Quickbooks offer a highly versatile and flexible option for business stakeholders to ensure the finances are managed in the best ways and acceptable by the GAAPs applicable for a country.
Quickbooks has recently launched its online application in India to compete in the highly fragmented and unorganised market. The biggest competitor as of today (although not in true sense) is TALLY amongst others. Although Tally is more of a desktop application and the launch of Quickbooks in India is for its online accounting application only.
An online accounting application which carries a monthly recurring cost may face initial challenges in India to mark its presence and to gain acceptance.
The fact that India is still a low cost economy and is a preferred destination for offshore accounting and other outsourcing areas, it would be good to see what strategy Quickbooks takes to get to the core of India business environment especially in the small and medium business segment.
There is no second thought to the fact that India offers a huge market for any product or service because the country is a developing nation with a huge population and growing acceptance of internet as a communication and business channel.
It may not be wrong to say that Quickbooks is among the market leaders in more complex business environments and hence, it may be just a matter of time for it to shape up its presence in India.
Wishing all the Very Best to Intuit's Quickbooks Online with its India initiative..