7 Reasons Small Businesses Should Use XERO Accounting App
Running a small business has many a times been associated with trying to keep track of long excel sheets that don't balance or trying to understand the intricacies of QuickBooks. This should not be the case especially with cloud-based accounting service, Xero, only a touch of a button away for a guaranteed, accurate online accounting practice from anywhere.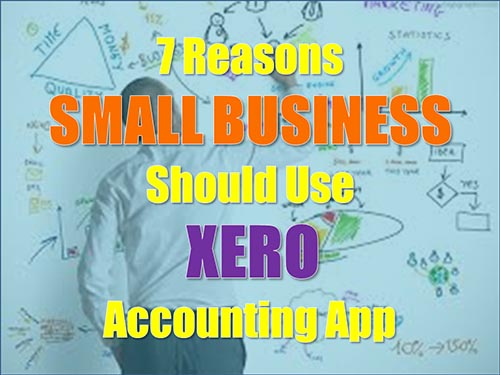 7 reasons small business should be xero accounting app
Over the years, Xero has added new features to its cloud-based accounting platform aimed at ensuring small business owners enjoy the smoothest of rides while managing their businesses.
Therefore, these features are the reasons why small businesses in United States should be using XERO for accounting and bookkeeping purposes, and here are those reasons.
1.Cloud Benefits
For a small amount a small business owner can gain access to a startup subscription package that allows for the processing of up to five invoices, as well as five bill payments a month. A premium subscription package provides more options and comes without any limitations while adding multi-currency support.
2.Automatic Reconciliation
One of the key features of Xero accounting software is automatic bank reconciliation for all transactions at a click of a button. Xero stands out on this front as it allows users to match invoices and receipts with their relevant account transactions allowing for easy detection of errors as well as fraudulent charges.
3.Mobile Support
Mobile support has already been integrated through an App called 'Xero Touch' that should be ideal for keeping track of all their transactions while on the move. The app comes with a nifty invoice and receipt tracking features that should make it easier for business owners to keep track of their business.
4.Third Party App Integrations
Xero accounting service allows for the integration of more than 300 third-party business apps an aspect that should allow any small business owner to enjoy expanded functionality. Integrations remain a necessity in the app world especially with file sharing apps like shareFile coming into play; that go a long way in allowing for the addition of more users, who can have access to any information flowing in the Xero accounts.
5.Unlimited Access
Xero accounts allow unlimited access to designated employees as well as trusted advisors who may be needed for the running of any small business. For a small amount a small business will be accorded payroll services as well as invoice processing services; this is unlike other apps that allow for only one user.
6.Working with the Bank
Any small business will best enjoy the ability to import bank and credit card statements without having to manually key in data from paper copies. Xero also allows for the reconciliation of real banking transactions against invoices thus allowing businesses to stay on top in terms of cash flow thereby, averting chances of overdraft charges.
7.Online Invoicing
Any small business owner will not have to rely on paper invoices as Xero allows for the generation of PDF documents, which are normally dispatched over email for easy access. Customers can also be sent a link of the invoices where they can initiate payments online.
8.Files Upload
Uploading of files to the cloud has also been possible by Xero where business owners can now be able to match different files with their respective invoices, as well as purchase orders or other parts of the accounting system.
Many are already seeing Xero as an important aspect of any accurate accounting system even though it is new to the game. It is turning out to be a likable accounting app that should be a game changer going forward when it comes to cloud-based accounting.
Have you been using XERO accounting software? Do you really find it affordable, effective and efficient?