Top Accounting Trends For Small Medium Businesses in 2015
The success of any small business will most of the time come down to how best the business adapts and integrates modern accounting practices and trends. The willingness and ability of accountants to take advantage of these trends will many a times be a requisite for the survival of any business in its infancy.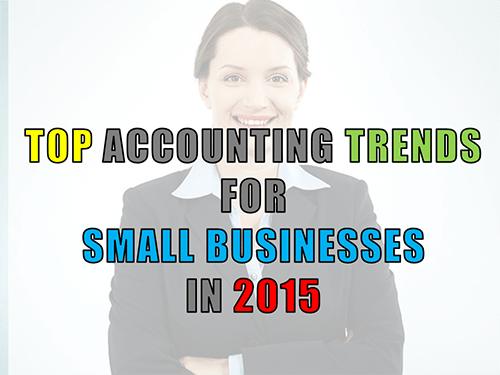 Accounting Trends for Small Businesses in 2015
There will always be ample opportunities that accounting firms and departments can utilize to boost productivity, as well as profitability of any growing business. Upcoming businesses are always prone to meager earnings and how well owners and accountants manage these earnings will many a times determine the long-term survival and success of the business.
These top accounting trends for small medium businesses in 2015 are listed that will give you innovative ideas to handle your accounting and bookkeeping.
Accounting Automation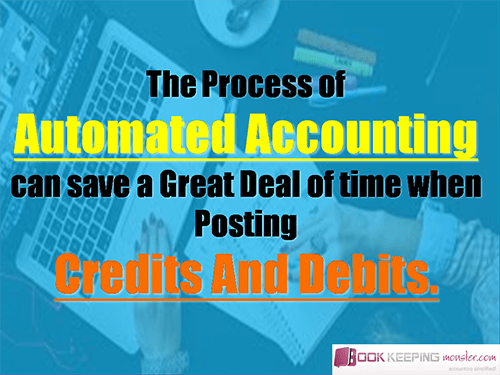 Automated accounting can save a great deal .
Technology remains important for the survival and success of any small business that is looking to compete hand in hand against the well established players in the space. Accountants are required to keep abreast of all the development in the accounting space especially on matters related to software integration.
Automating of the accounting process is a must for any small business looking to grow in the fast growing digital world. Software integrations like those ones offered by XERO are essential in ensuring accounting processes are automated, and that data is available at a touch of a button.
For example, in Phoenix, we helped small business owner to reduce accounting and bookkeeping errors near to zero that directly lead to increase in revenue and higher efficiency.
Time spent in integrating new systems as well as adopting new technology is sure to suit any small business leading to the saving of lots of money as well as time in the long run.
Cloud Automation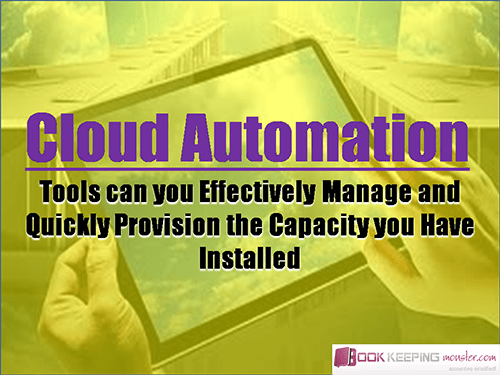 Cloud automation tools can you effectively manage
Cloud automation tools are turning out to be important in the running of any successful business especially in simplifying small business applications such as inventory management, payroll, and accounting. Cloud tools such as QuickBooks online and CRM are not only simplifying various business processes but saving money and time depending on the workings of a small business.
Automating process on things like VAT returns by the use of cloud accounting packages should speed things up for accountants, providing them with additional time, which they can use to do what they do best.
Focus on Client Service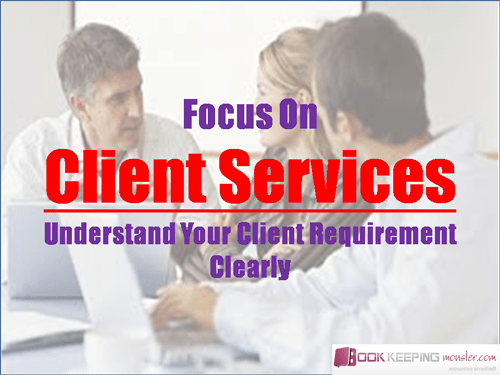 understand your client requirement clearly
How well an upcoming business serves, its initial customers will determine a great deal if it has any chance of attracting more customers going forward, or it will succumb to the lack of business. Any upcoming business should focus its goals in enhancing its customer service while leveraging technology and automating processes.
Small business's accounting systems should be up to par in terms of technology and the processing of transactions in a timely and accurate manner. This entails ensuring invoices are prepared timely while being accurate as well as handling inventories accurately.
The fast growing contactless payment systems should also be given a good consideration especially in developed markets as one of the ways of addressing the needs of customers who don't carry cash.
Analytics
Certified public accountants expect to spend most of their time this year in analyzing electronic data as the world makes a shift to the cloud. Big data analysis should be a concern to any upcoming business that is looking to grow aggressively on increased innovation, as well as productivity.
Do you think accounting automation and cloud services are worth shot? Do you find it affordable? Will you invest in it? We would love to have your views on this, use the comment box below.