Why does small business need Bookkeeping services?
Bookkeeping is known to be a time consuming and complex to handle process, but it is also an essential aspect that needs to maintain in every business to get complete view of business transactions. Have you experienced two different types of bookkeeping service? One is known to be a manual bookkeeping and secondly is computerized solution that is quite prevalent in present time.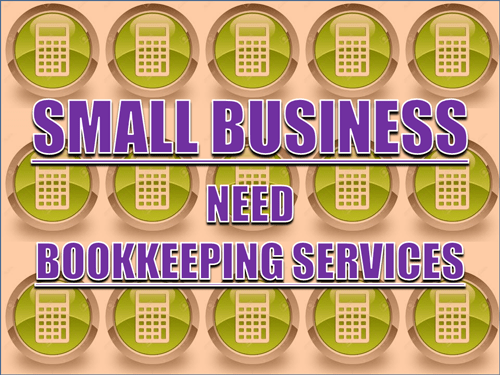 Small Businesses need Bookkeeping Services
In regard to law of taxes, you can easily keep all information intact and also keep business in control and there is no trouble encountered. As through bookkeepers it becomes easy to track down all income and expenses occurring in business that can ensure tax payments. Though a small business can handle finances through manual bookkeeping, but still it can put question on accuracy.
How can you get control over business? Once you get access to financial data which is only possible through accounting service, there is a huge probability of getting control on your business. There is an opportunity to generate monthly reports which will reflect good and bad transactions and can take better financial decision that can act in favor of business.
There are different aspects that should be taken into account while taking a deep insight on reports. Overhead cost should be under control and business owners should also be aware of profits that are within margins. Is your business running out of cash? Then it is a serious problem as lack of money will make your business inevitable. If there is not enough cash in account, creditors will try to liquidate your business.
Financial management is also associated with business no matter what is the size of your business. In order to manage business, there are lot of expertise needed related to different fields and finance is known to be an important aspect. Each transaction and operation happening in business should be maintained in proper documents.
Do you want to submit different reports to authorities? Abiding the law of country, it is important to submit the financial report which reflects the profit and loss so that taxes can be paid. All the records are maintained in systematic order so that things turn out to be easier.