Growing Accounting and Bookkeeping Service
Accounting and bookkeeping services is one of the non core competencies in a business that makes sense operationally and economically. This section in a business does not provide any revenue even then it is considered as an essential part. It becomes some intricate for business man having small scale business to set up an accounts department as it increases in house expanse such as salary & compensation toemployees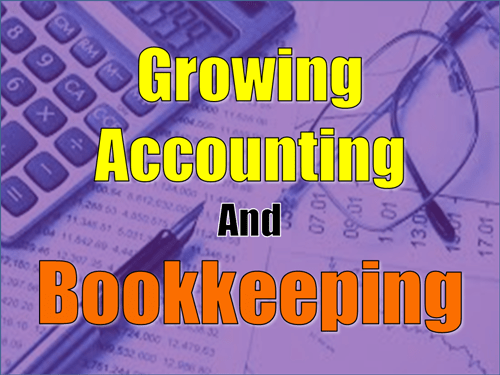 Growing Accounting and Bookkeeping
Today outsourcing Accounting and bookkeeping services has become an approachable scenario for all sorts and size of business. Businessman now can approach to the finest way to handle financial records along with fruitful advice and suggestion in terms of investment to save tax. All kind of books for day to day records, company's payroll, invoice, preparation of profit and loss statement and financial accounting etc. are accomplished by the professionals of these firms.
Advantages of getting reliable and remarkable accounting and bookkeeping services cannot be denied or hide as just by spending less capital in outsourcing you get the services of highly educated accountants with a great experience in this field. All tasks concerned with accounting and bookkeeping are performed in an effective manner by using software. So that, whenever you need to check your accounting books you can very easily.
Accounting and bookkeeping services offering firms caters these services online to solve client's trouble or accounting issues immediately. Consequently these services are growing in the worldwide promptly to deliver best deals via high quality services at economical operational cost.