What Is The Average Cost Of Bookkeeping Services For A Small Business?
Bookkeeping describes the task of recording monetary transactions that occur on daily basis or according to the frequency in which business makes such transactions. For a small business or a growing business, the issues of bookkeeping need to be thought very well because in most cases it can mean the success or failure of the business. One of the key reasons small business owners need to carefully think about their bookkeeping decision is that the cost of bookkeeping service you settle for should never compromise the quality of the service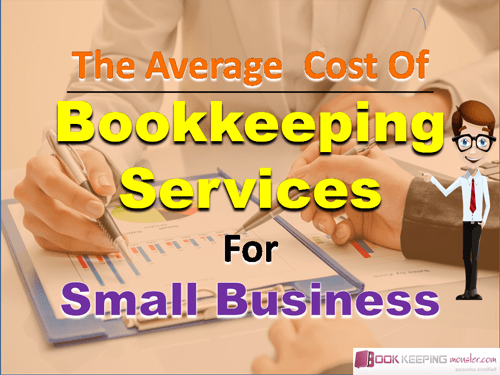 The Average Cost Of Bookkeeping Services For Small Business
Of course, a business needs to know that the average cost of bookkeeping corresponds to the expected quality or industry quality standards.
Good thing is that even a small business on a budget can still get a suitable bookkeeping service that meets its needs. If you are deciding about bookkeeping for your business, be it small or medium, there are some key things to remember so that you can make an informed decision.
Going about proper bookkeeping
First, bookkeeping helps with the tracking progress of business and tax reporting. The task of bookkeeping is performed by a bookkeeper. Once you know the importance of bookkeeping, it is also helpful to understand various ways you can get your bookkeeping jobs done. The common ways of doing this is that you can hire a full-time or part-time staff to handle the bookkeeping functions of your company. You can also choose to outsource the bookkeeping tasks of your business to a professional bookkeeping firm. However, remember that the bookkeeper cost will largely depend on the complexity of the work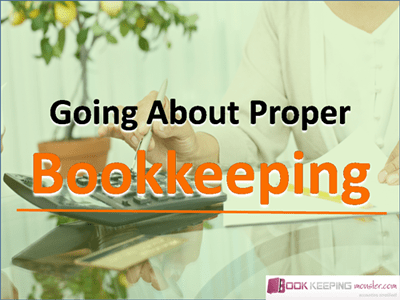 Going About Proper Bookkeeping
There are a number of avenues available for small businesses to perform their booking tasks. You can do it manually or computerize the process. Even if your business is small, it is obvious that you want it to grow, which is why choosing computerized bookkeeping service from a very early stage is advisable.
With all the above points of bookkeeping in mind, the questions that naturally comes to mind at this juncture is how much bookkeeper cost you will have to meet. The cost of getting this service can be as varied. But you can always check out bookkeeping price list to know the average it would cost for your type of business.
Handling bookkeeping tasks yourself
Owners of new small businesses may choose to do their bookkeeping themselves. The availability of accounting software such as XERO / Quickbooks makes it easy for the owner to take charge of bookkeeping job of business, perhaps cutting the cost of bookkeeping. Still, handling bookkeeping issue of your new business allows you to keep a tab on every progress of the business. However, as the business grows, you find that the task not only becomes complex, but also consumes much of your time that can be channeled to core operations.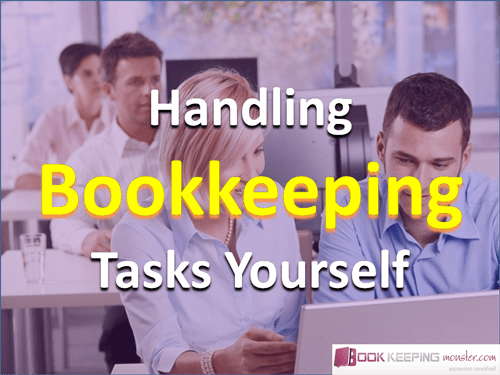 -Handling Bookkeeping Tasks Yourself
While you may want to start off by handling the bookkeeping tasks of your business personally at the nascent stage, in the long run, you will need a helping hand. Of course, there will be extra cost involved when you get your bookkeeping jobs be done by someone else either internally or externally.
Hiring a bookkeeper
If your business has reached to a point when you need to hire a bookkeeper, you can decide to bring in a full-time or part-time worker. Your decision on how to go about this will depend on the amount of work available and control of the process. If you hire a part-time bookkeeper, the obvious benefit is that you will be able to keep down the cost. However, you will find yourself or someone in the business doing some extra bookkeeping related tasks when the part-time employee is away. In the end, the process may be inconveniencing that you may decide to get a full-time worker.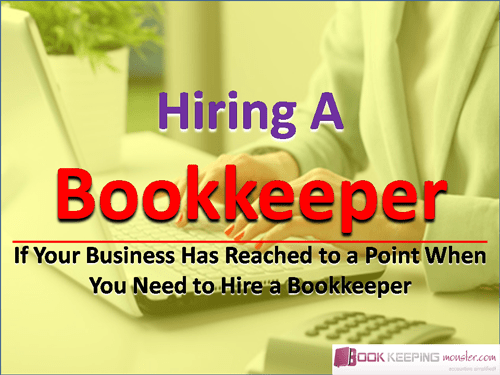 -Hiring a bookkeeper
| | | | |
| --- | --- | --- | --- |
| | In-house | Onshore Outsourcing | Offshore Outsourcing |
| Model | A full-time or part-time employee handles bookkeeping tasks | The business offloads bookkeeping job to a firm that brings its employee to work in the local office. | The business offloads bookkeeping job to a firm that carries out the job at its own premises. |
| Cost | The average cost for a full-time in-house bookkeeper is between $30,400 and $39,800. | The hourly cost can be between $20 and $50. Charges mostly depend on the complexity of the task. Some outsourcing firms charge a flat-rate. | Charges are mostly hourly with other firms providing flat-rate costs. |
| Control | The business owner has full control of the process. | The business can have some control of the process because it has the work done in its premises. | Everything is done away from the business premise. |
| Popularity | Most small businesses don't keep in-house bookkeepers. | This strategy is popular because it is cheap, convenient and efficient. | Small business prefers this kind of outsourcing because of the cost benefits and efficiency. |
Bookkeeping and accounting software many outsourcing bookkeeping firms make use of accounting or bookkeeping software to give perfect results. Whether you choose to outsource your bookkeeping tasks or handle them yourself depends on the need of your business, it is important to know about these softwares. This is especially true if you have an eye on cost of bookkeeping and quality.
If you are going to handle the bookkeeping yourself or in-house, you need to use software that is familiar to you or the staff working on the bookkeeping project.
QuickBooks
QuickBooks is popular accounting software among small businesses in United States. It is easy to use for a great deal of functions. The accounting software is available in two versions – desktop and online. The desktop version of QuickBooks only allows performing bookkeeping functions on the local computer where the software is installed. On the other hand, the online version supports bookkeeping functions on wide range of computing platforms as long as there is Internet connection to access the online software.
The basic package of QuickBooks desktop version starts at $499.95. That compares to $29.90 a month or $358.80 a year for the online version. QuickBooks online "essentials" goes for $19.99 a month.
Xero accounting is also ideal for small and medium businesses. Cost of bookkeeping and accounting software vary depending on the need of every business. However, a Starter price is $20 a month, and then there is Standard for $30 a month and Premium for $40 a month. If you offload the bookkeeping tasks for your business to an outsourcing firm, you will not have to worry about the costs of the software as long as you pay your bookkeeping fees under the contract.