How Bookkeeping Services Make Your Financial Management Hassle Free?
Is it not easy to maintain your financial aspect of business through bookkeeping service? If you are looking forward to manage every penny of business and keep the accounts record, then it is vital to make use of accounting service. Bookkeepers are responsible for managing this exhaustive job and they will do it with complete dedication. If you feel that maintaining an accountant in your office is an expensive idea for your business, then you can definitely think of outsourcing bookkeeping services.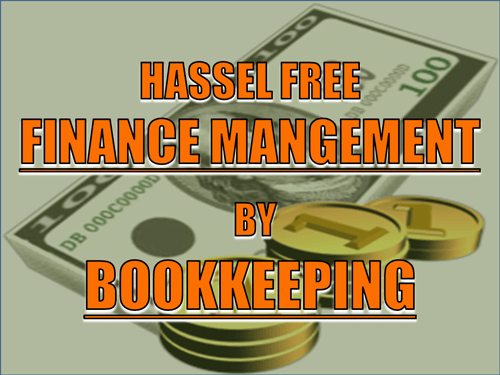 Make Your Finance Management Hassel free by Bookkeepping
Without any professional training it is not possible to manage the job and experts do come with knowledge and necessary information that helps them to proceed with task. Small business consists of limited resources through which they need to perform the daunting task and have to survive in market. It is necessary to keep all earnings and expenses in record.
Through accounting services you can easily improve business. Can you keep a report of sales without accounting service? You might be having different level of difficulties in order to monitor the sales of business. But, the main objective of any business is to keep a close eye on sales. Therefore, it is necessary for owners to have complete understanding on sales performance.
In case of hectic situation, there is an unexpected fall in sales and can go without noticing. It gives you necessary information on ways to increase profit. Through qualified bookkeeper you can have understanding on new opportunities, cist trends and can maximize profitability. Now, it's your responsibility to focus on growth of business which is only possible through keeping a track on sales.
Are you following the regulations and filings that government requires? It might be that as business owner you fail to manage and understand different government filings. Bookkeeper will assure you with timely tax filings and give the opportunity to enjoy peace of mind while giving the chance to focus on essential aspects of business.
With the help of bookkeeper, there is the flexibility to enjoy recording and tracking of vendor bills. You do not have to worry about the financial statements and positing bills, monitoring aging payables as everything is easily managed without any hassles.