Get Accounting and Bookkeeping Outsourcing Services if you are looking to get your Finances in place!
Internet has practically revolutionized the way everyone conducts business and when it comes to accounting and bookkeeping outsourcing services, exceptions are most certainly none.
Majority of preeminent enterprises enhance their profitability by using outsourced providers for financial and bookkeeping functions. Due to immense technological advances, this alternative is also available for small businesses nowadays. Businesses using outsourced solutions are increasingly discovering that by moving all or part of their accounting and bookkeeping functions to outside professional offshore bookkeeping and accounting professionals saves them a lot of time, efforts and costs, thus freeing their valuable management time. Additionally, additional financial analysis furnished by the invaluable services of an accounting company can help a growing business enterprise significantly improve their profitability and operations.
Do you practice sound financial management? If not, then the most definitive, staunch and industrious solution for Accounting and Bookkeeping Outsourcing Services is here!
Bookkeeping Monster, a professionally managed accounting solution provider, has elevated the standards of excellence by offering exalted bookkeeping and world class financial accounting outsourcing services. Our full ranges of services are geared towards assisting both small sized and mid segment enterprises across the globe. Our unparalleled service, advanced technical expertise and competitive prices differentiate us from other similar bookkeeping and accounting companies. Here are some of our distinguished key features: Our prime objective is to aid business owners to lessen ...
Meet our Founders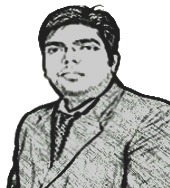 Devesh Jain
Chartered Accountant
Devesh qualified Chartered Accountancy in May 2005 and is an Associate Member of the Institute of Chartered Accountants of India.
Devesh is the visionary behind Bookkeeping Monster and is actively involved in Team Training and ensuring efficient client delivery system.
Devesh comes up with experience of working for more than 10 years with PwC, India where his key
responsibilities included managing Business Valuations and Business Plan reviews to support business Funding needs, internal restructuring and for other regulatory approvals.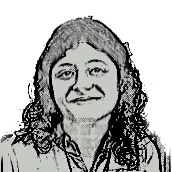 Madhu Jain
Chartered Accountant
Madhu qualified Chartered Accountancy in May 2005 and is an Fellow Member of the Institute of Chartered Accountants of India.
Madhu Jain, the Co-founder and Team Leader at Bookkeeping Monster, has also been associated with PwC Kolkata and PwC Sydney in the past and has been providing offshore accounting services for the better part of her adult life.
Having completed her CA from ICAI, Madhu channelized all her energies into specializing in offshore accountancy and bookkeeper services. She is a XERO Certified Silver Advisor and an NBA Certified Bookkeeper as well.